Felting is a process of transforming wool into a dense cloth by bonding and shrinking the fibers together. At Daft for Crafts you can learn two types of Felting - Needle Felting and Wet Felting.
Needle Felting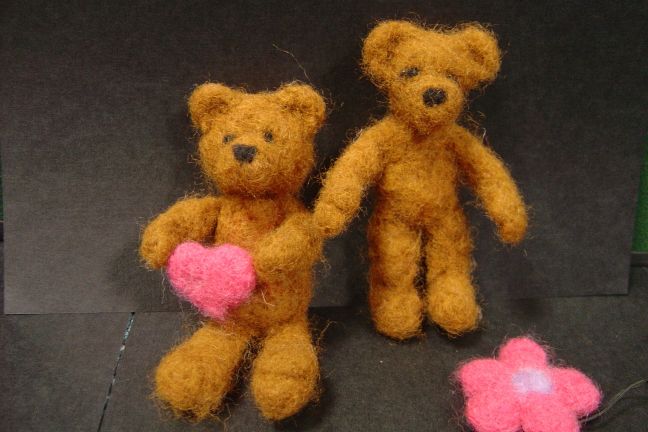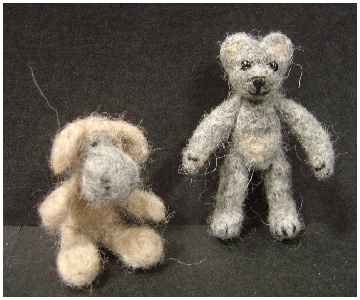 Learn how to create 3D felted work by using a felting needle as sculpting tool for binding wool fibre together. By using this technique finer details can be achieved than in the wet felting process which makes needle felting a popular fibre arts craft. Join our classes and make felted phone charms, rings, animals and much more.
Needle Felting is great to add embellishments and details to wet felted items as well.
Wet Felting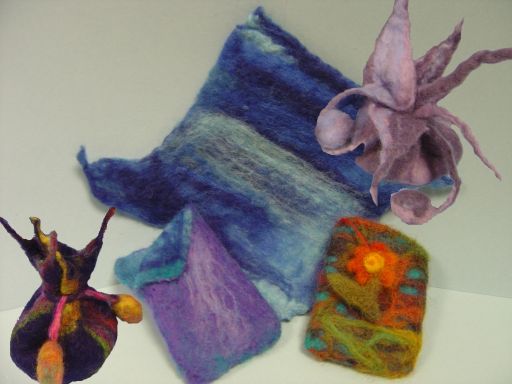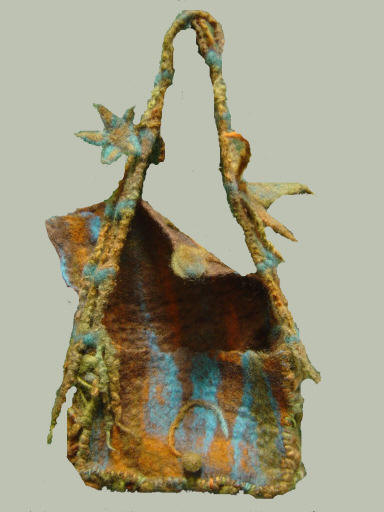 This technique uses heat and moisture to shrink and bond the fibers of wool together and is suitable for almost every age group.
Our classes will teach you how to create a piece of patterned felt, bags for phones, ipods, etc. In the advanced and more time consuming classes you can learn how to create bigger objects like hand bags and scarves.
Join our courses to learn the basics and use your imagination. We are looking forward to seeing you.